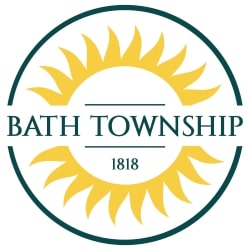 Bath Township sits between Downtown Akron & Cleveland, and is home to a number of great sites & activities.
Bath Nature Preserve & O'Neil Woods Metro Park
Lanning's Restaurant
Ken Stewart's Lodge & Tre Belle
The Bake Shoppe
The Farmer's Rail
It is also home to LeBron James & Larry Nance Sr & Jr Award winning Revere Schools-Richfield Elementary, Bath Elementary, & Revere High School.
Great neighborhoods like Firestone Trace, Crystal Shores, Village of Crystal Lake, West Bath Estates, North Bath Estates, Stone Gate, Arbour Green, Hickory Ridge, Meadow Park, Bathcrest, Carmel Estates, Rolling Retreat, Hertfordshire, Robinwood Hills, Sanctuary, Estates of Bath, and Top of the Hill.